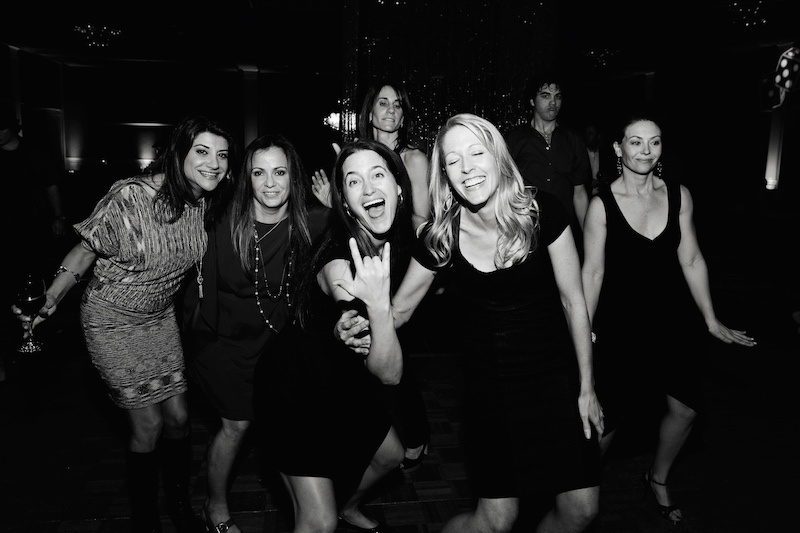 28 Dec

10 NEW YEAR'S EVE TIPS
1. Keep it small and host an at-home New Year's Eve Party.
It's time to say "farewell" to 2015!  Everyone wants to attend a New Year's Eve celebraion, however few care to host. It's time that you have the confidence to take on the task. Don't be afraid to step up and offer your home. If you're concerned with expenses, ask your guests to pitch in and bring a bottle of  their favorite celebratory beverage. Wow your guests by thinking outside of the box by hosting an event to remember. Take the time to create a festive environment, a creative menu and a soundtrack of a wide range of music to keep your guests entertained.
2. Start Late.

Starting at 9:00 will help to give your party that staying power to last into the wee hours of the morning and guests will not expect a dinner menu.
3. Be Prepared.

Greet your guests as they arrive with a choice of signature cocktails. A festive garnish like edible gold flakes or colored sugar is sure to impress. Be sure to offer non-alcoholic beverages and PLENTY OF WATER as well. On a budget? Substitute Proseco or Spanish Cava, they are half the price of Champaign and equally delicious. If you are serving Champaign cocktails there is no need to spend the money on French Champaign just to add fruit juices.
Clear out a guest closet or purchase a rolling rack for your guest's over coats so they are not scattered around the house.
Seek out your designated drivers in advance or create an Uber account to be sure your tipsy guests will return home safely.
4. Rock the Music!
When it comes to hosting a New Year's Eve party, there's nothing more important than making sure your playlist is ready to knock the socks off every guest. Try adding these 10 favorites to your playlist:
"Got To Give it Up" by Marvin Gaye
"Lets Stay Together" by Al Green
"Sweet Home Alabama" by Lynyrd Skynyrd
"It's the End of the World As We Know it" by REM
"Brown Sugar" by The Rolling Stones
"Billie Jean" by Michael Jackson
"You Should Be Dancing" by The Bee Gees
5. Get Help!

Splurge and get some help! Hire a bartender or mixologist that can prepare the cocktails and help in the kitchen so you can enjoy the festivities.
6. Breaking the Ice & Activities.
If you're hosting a small group, this serves as a great ice breaker and appetizer. Ask your guests to bring their favorite pizza ingredients and you have the pizza dough prepared in advance. Each "team" makes their own pizza and all of the guests try each other's. Everyone votes for the best pizza and you present a prize to the winning team.
Have a photo booth or make your own by setting up an area with a festive background or white wall. Have a table with fun props like; hats, glasses, boas and fun signs.
Keep surprises coming throughout the night. Maybe it's a special dessert or surprise guest, like a Caricaturist or Taro Card Reader.
Have a plan for midnight. Set out party hats & horns on tables and if you're watching the NYC ball drop, be sure you're on the right time zone. Be sure to tie-in the key tunes when bringing in the new year.
7. Set the tone.
Host a fun & festive themed party where the theme flows into décor, music & menu. A theme can be specific, for example, Rock n Roll or Rock the '80s. Or an elegant theme of gold & silver will create the elegance and NYE feel without the fuss. Create a welcoming environment by dimming the lights and lighting candles. Be sure to light your fireplace, even if it's not cold outside and include colorful and festive napkins and fresh flowers. Place peppermint snow mints or melt aways at the bar & restroom to keep guests breathe fresh.
8. Be Indulgent!
Resume your healthy food plan post New Years. NYE is about indulgence; Lobster Macaroni & cheese bites; shrimp wrapped with bacon & maple syrup, deviled eggs with caviar. Limit heavy flavors like onion & garlic. Serve small easy to pick up foods. After midnight, surprise your guests with breakfast, including a yogurt bar or breakfast tacos. As guests leave, offer peppermint hot coco with warm cookies.
9. Keep Your Guest's Safe!
Be mindful of guests that have been over served. Switch their cocktails to mock tails and arrange a safe ride home. Offer non-alcoholic beverages such as Sparkling cider in place of Champaign and arrange a ride home for those guests who's safety is questionable.
10. Party Doesn't End!
Send guests home with send-off gifts: Gift bags to include a mason jar with pickled black-eyed pea relish & French baguette, homemade baked goods, a CD with the night's music with custom label and a bottle of Never too Hungover which is getting rave reviews to help with the symptoms of a hangover.